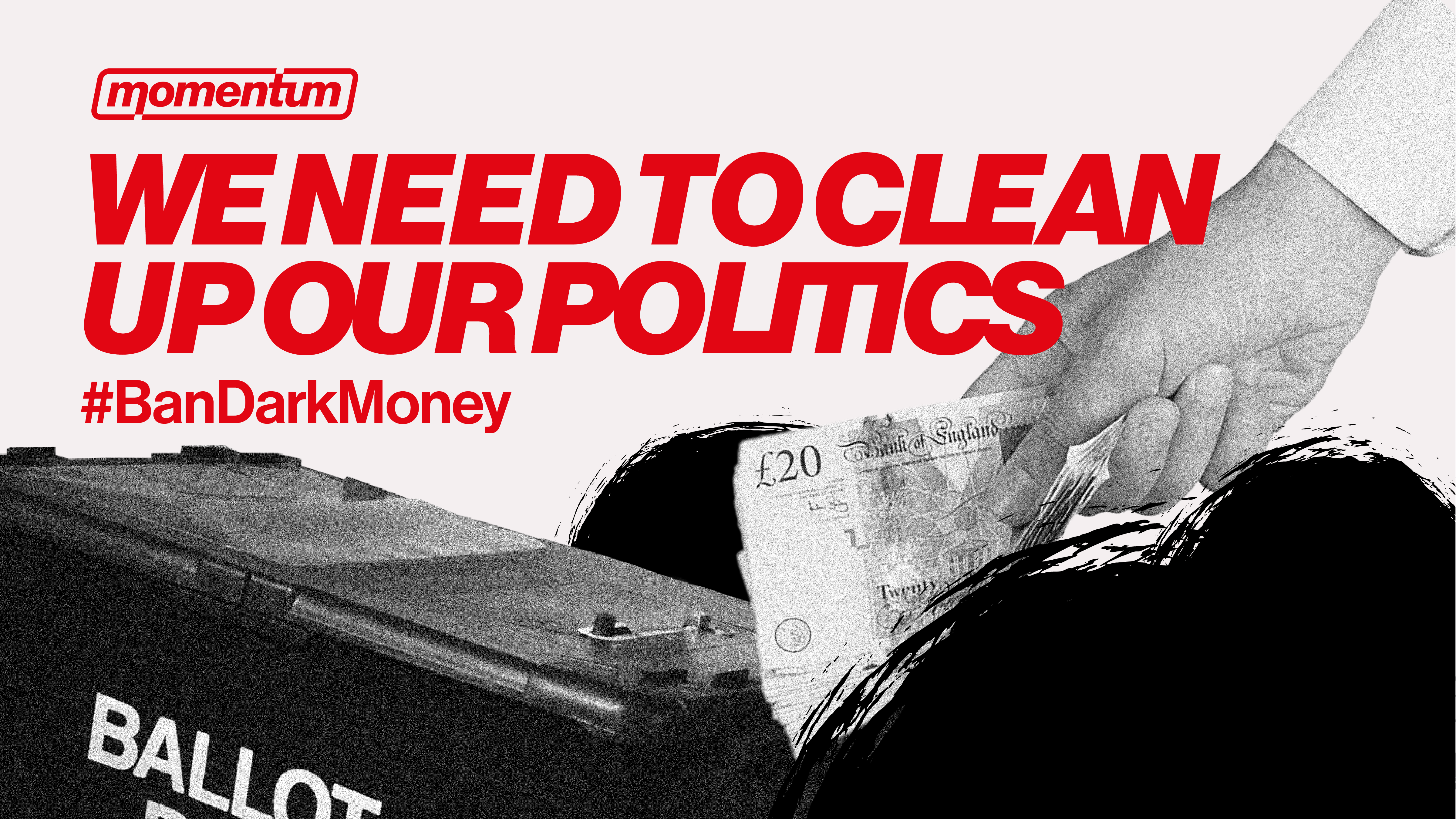 Ban Dark Money
Last updated 18/01/2023
A new Sky investigation has revealed that MPs are making millions on the side, often from dark money donors. 
We've come to expect it from the Tories. Mired in sleaze, they top the list. 
But it doesn't stop there. Labour MPs, including Shadow Health Minister Wes Streeting, Yvette Cooper and Dan Jarvis are revealed to have accepted hundreds of thousands of pounds of dark money from mysterious shell company MPM Connect. 
If we're to restore faith in politics, Labour must lead from the front. 
Allowing dark money into Labour sets a dangerous precedent, opening the door to corporate interest before the public good. 
That's why we're demanding that: 
Labour recommits to the pledges made in the 2019 manifesto to clean up politics – including 

banning the funnelling of dark money through shell companies

. 

 Labour MPs in receipt of funding from dark money groups should return the donations immediately.
Here's what you can do to support the campaign.
 What you can do
Use our Lobbying tool to write to Keir Starmer and Wes Streeting voicing our demands.
Pass our model motion in your CLP.