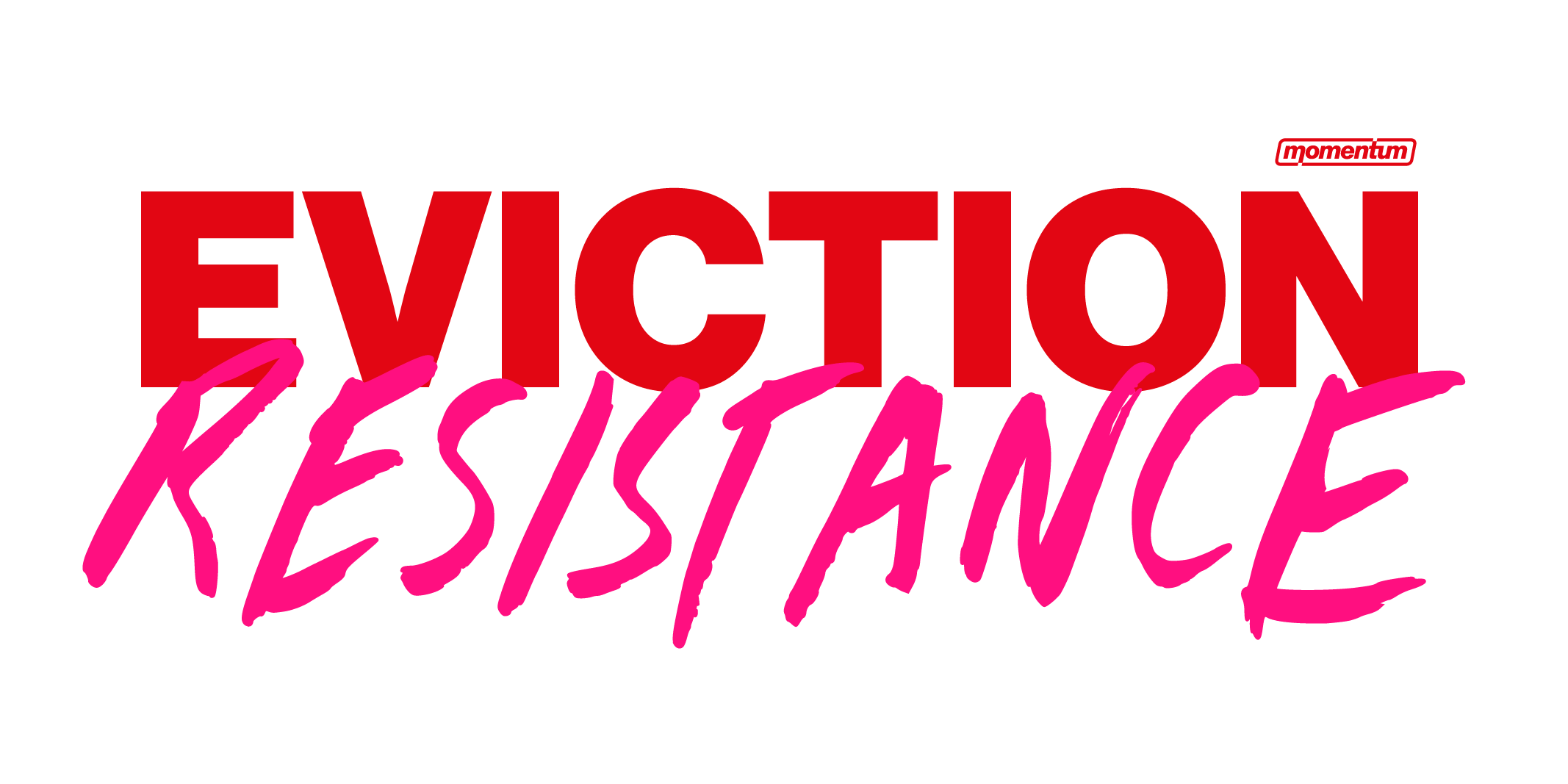 Why now?

Everyone deserves somewhere safe to call home. But right now, we are living in a crisis. The economy is falling into the deepest recession for three hundred years – and ordinary people are paying the price, with redundancies coming thick and fast. That right to a home is under threat.

Now hundreds of thousands of renters are faced with having to leave their homes as the eviction ban in England and Wales comes to an end on 20 September. An estimated 227,000 adult private renters have fallen into rent arrears during the pandemic and an estimated 60,000 eviction notices have been served during the lockdown itself.
Whilst workers and renters suffer, the rich and powerful are being protected. The pandemic has seen UK billionaires increase their total wealth by 20%. Now, with the scrapping of the evictions ban, the government is doing everything they can to restart the flow of rents from tenants to landlords, even if that leaves hundreds of thousands of people homeless. The cost of the crisis is being paid by the working class, whilst our bought-and-paid for political elites do everything they can to protect their mates.
That's why Momentum is launching a campaign to fight back against the tsunami of evictions bearing down on our communities. We won't stand idly by as our neighbours get thrown out of their homes in order to safeguard the profits of the few. 
From today Momentum will begin preparations to mobilise our members to take action in their communities and on their streets to stop evictions and keep working people safely in their homes. Mobilising in support of renters' unions like ACORN and LRU we will build a movement that forces landlords' profits to take a backseat to human safety.

Since the defeat of 2019, we've been up against it. But now it's time to get back to our feet and start the hard graft of rebuilding a movement of the many, fighting for a profoundly transformed world. By building power in our communities, we're going to reinvigorate the grassroots of our organisation. Then, we can use that power to take on the Tories, landlords, and billionaires – and fight to get rid of the disastrous housing system they all support.

But that is only possible if people like you organise and lead the movement at the grassroots. We need you to step up. By calling up other members, by talking to your neighbours, by mobilising for actions, you can start to turn things around. 


Our Plan to Win:

Stage 1: Building action groups
This campaign is led by local action groups. These are campaign-specific working groups, made up of Momentum members, which set the direction of the campaign in their area by organising actions, building connections, and developing the skills of local members. They communicate internally via group WhatsApp chats. To find your local action group, go to mycampaignmap.com and enter your postcode.

Found your group? Click on the group invite link to join their WhatsApp group and get involved. Once you've joined the group, you can start organising. All action groups will get direct support from HQ.  
Can't see an action group in your area? We need you to let us know that you're ready to set one up. Fill in this form to sign up as a lead organiser. Lead organisers are vital – you are the people who have to help the campaign spread across the country. Thats why, if you sign up as a lead organiser and we'll help you through the process: from calling and texting round local members to build your numbers, to connecting with local housing activists, all the way to putting your first action on the map.

Stage 2: Taking action 
The eviction resistance campaign has three streams of activity: 
Mobilising in support of renters' unions to take direct action to prevent evictions and stop landlords making people homeless in the middle of a pandemic 

Building a political anti-eviction movement against the government to fight for: a reintroduction of the eviction ban, rent debt forgiveness, and an end to 'no fault' evictions

Educating renters about their legal rights and winning them over to a socialist solutions to the housing crisis 
Once you have an action group set up, it's up to you to choose how to pursue these goals. You can use the resources below to help plan your local campaign. 

By using the map at mycampaignmap.com you can see what events are already organised near you – but more importantly, you can add your own, so that other members can easily see how to join your actions, become part of your action group, and get involved with the campaign.

If you want to compare notes with other Momentum members taking part in the campaign across the country, head to Slack (a collaborative workplace platform) where there's a whole channel dedicated to discussion of the housing campaign. 
Stage 3: Building a movement

Late this year, once we have built local power through our action groups, there'll be a zoom meeting of organisers from different action groups around the country. In that call, we can discuss the options for escalation: from a national demonstration over housing, to a motion for the next Labour conference, to rolling out political education on housing or a new campaign of direct action – we'll make the choice together.  

Does my area have an Action Group?

To find out if an action group already exists in your area, go to mycampaignmap.com and see what actions are already happening locally.
We Need Organisers

We need organisers to mobilise members toward resisting evictions. If your area doesn't have an Action Group, you can start one by signing-up below. We'll support you in setting up an action group, and to start taking action locally
Starting an Action Group
An action group is a group comprising those organising to resist evictions in a designated area. This includes members of your local Momentum Group, other Momentum members, members of your local Housing Campaign and other community members interested in getting involved. It is likely that it will be either a mailing list or a Whatsapp Group, although we recommend the latter. Most importantly, it is focused on action, rather than discussion.
You can use this guide here 👈 to find out how you can set a group up
Take Action

The first part of our eviction resistance campaign will building support within the Party, and changing policy around renters rights and eviction resistance. Below you can find the resources you'll need to start an action group, and to take action locally
Radical Housing Motion
As well as taking on the Tories' disastrous policy on the front lines through eviction resistance, we also want to push the Labour party and the Welsh Labour government to announce more ambitious policies on this issue that not only defend renters in the short term, but also begin to transform our housing system. We want a Britain where a house is treated as a fundamental human need, instead of as an opportunity for landlordism and rent extraction. 
We want as many CLPs as possible to pass this motion to prepare local Labour parties to support frontline resistance as well as send a message to the Party that we want the party to be fighting for reform.
You can find the link to the motion, and how it can be passed at your CLP, here 👈
Join your local Housing Action Group
Across the country Housing Action Groups are taking action to resist evictions in their communities.  Go to My Campaign Map, search your postcode and link up with your local group to get involved.
If you have any questions, or want to know more, you can contact us via
[email protected]

Promoted by Ollie Hill on behalf of Momentum Campaign (Services) ltd. both of Northover House, 132a Bournemouth Road, Chandlers Ford, Eastleigh, Hants, United Kingdom, SO53 3AL
Copyright © Peoples Momentum 2015 ― 2021
All Rights Reserved