Join the campaign
By clicking 'submit' you are consenting to receive email updates about our campaigns, campaigns we support, and how you can support and be part of them. For more information please see our privacy policy
Introducing Momentum
Momentum is a people-powered, grassroots movement working to transform Britain in the interests of the many, not the few.
Together, we're campaigning locally and nationally to build power in our communities, strengthen our rights at work and elect a socialist Labour government.
Upcoming Events & Campaigns
Labour Party Conference 2019
Labour Party Conference is the sovereign body in the Party's policy-making process, where delegates come together to discuss and decide rule changes and policies.
Bankrupt Climate Change
We're staging creative direct actions at Barclays branches in towns and cities across the UK to pressure the bank to stop funding the fossil fuel companies.
Unseat
We're collaborating with Owen Jones to target constituencies where prominent Tory MPs have a small majority. These winnable seats could make the difference for Labour at the next general election.
Join Momentum
We need to be ready and we need to be many. Join Momentum now to be a part of making Britain a country for the many, not the few.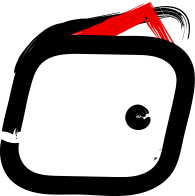 Donate to Momentum
Can you help us mobilise thousands of people to make Britain a country for the many, not the few? Make a secure donation here – it only takes a minute.