Hello comrades,
This month we bring you news of an incredible victory in Brazil, a wave of strike action in the UK and the Labour Right's underhand tactics in parliamentary selections.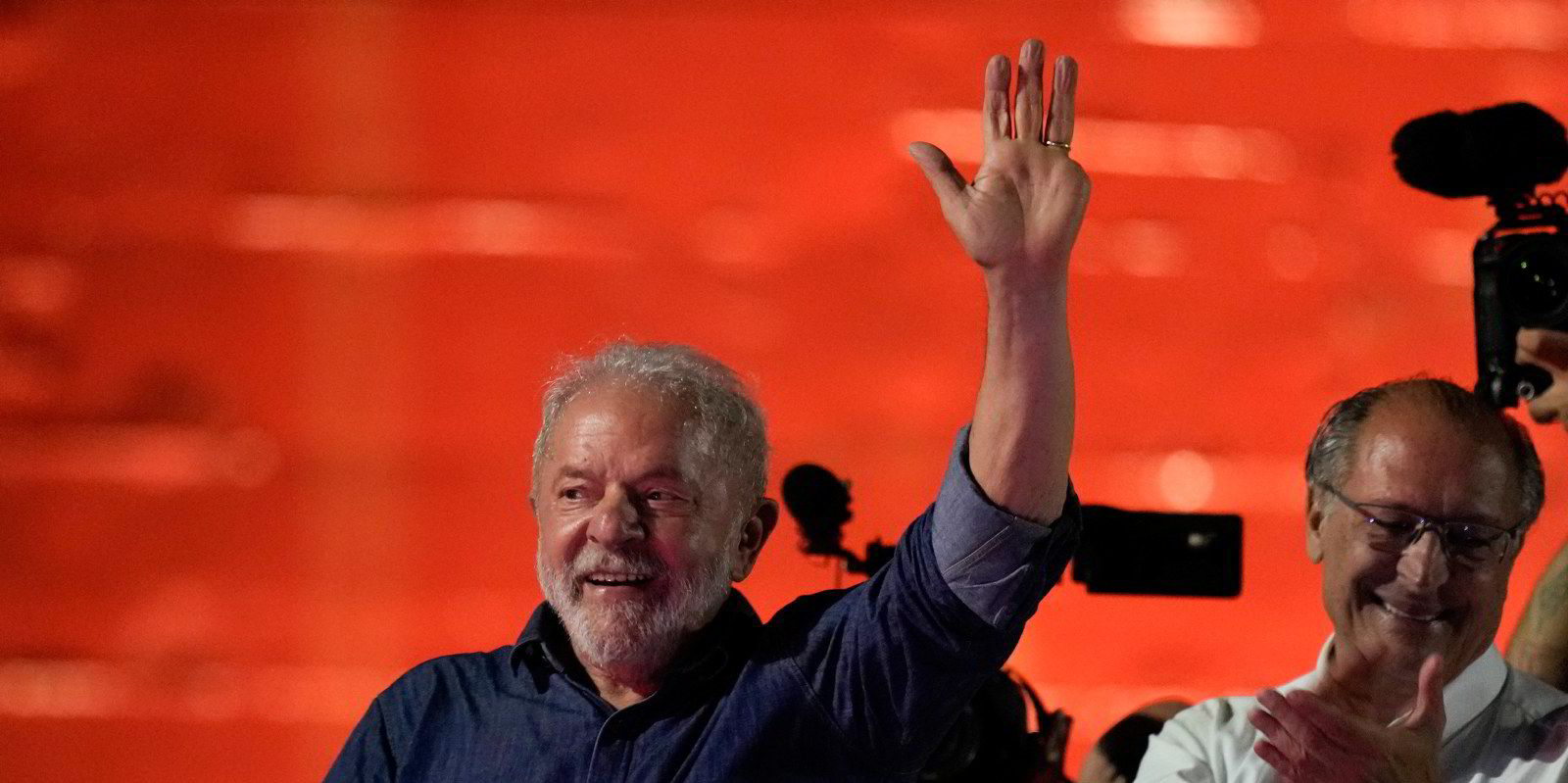 Viva Lula! The march of fascism is halted. For now. After four years of Bolsonaro – that's four years of intensified Amazon destruction, growing authoritarianism and attacks on the welfare state – Lula has won the presidency back. But it was close. Lula won 50.9% of the vote, a close shave considering he was beating Bolsonaro by double digits for much of the campaign. Lula's presidency offers some respite, especially in the case of the Amazon where he has promised to immediately halt deforestation. But Bolsonarism remains a strong force in the country – our optimism must be guarded.
Strike! Hot Strike Summer may have come to a close – but industrial action doesn't seem to be slowing down. The RMT and CWU have just announced new strike dates over the winter, while nurses across the country are set to withdraw their labour in the Royal College of Nurse's first ever national strike. The union is asking for a 5% pay rise above inflation, after many nurse's pay has dropped 20% (!!!) in real terms since 2010. Momentum and our members will be out there on the picket lines with the nurses in this crucial fight, as we have been with workers across the economy in recent months, with our Labour4labour campaign.
Blockings ❌ Is there anyone who loves breaking a pledge more than Keir Starmer? He promised to 'end the NEC imposition of candidates' – but instead there has been a mass blocking of left-wingers under the guise of 'due diligence' checks. Lauren Towsend in Milton Keynes North, Maurice Mcleod in Camberwell and Peckham, Emma Dent Coad in Kensington, Doina Cornell in Stroud – just a few of the candidates blocked for something as inane as 'liking' a tweet by a non-Labour MP. The real reason for their blocking? The Labour Right knows that a positive, socialist vision is popular with members. And if you can't win in a fair fight, what do you do? Rig the rules in your favour!
Labour for labour. When Keir Starmer banned shadow ministers from picket lines, we knew that something had to be done. Rallies, conference motions, strike solidarity events, picket line mobilisations, persistent press coverage – with our 'Labour for labour' campaign, we have worked relentlessly for the cause of worker solidarity.
Conference 2022. It's clear that socialist policies are the mainstream among affiliated trade unions and members of the Party, as delegates passed motions on a £15 per hour minimum wage, public ownership of rail & mail and a National Care Service, as well as proportional representation. It was disappointing that our Labour4labour didn't make it through compositing, but Conference did pass motions backing inflation-busting pay rises and MPs on picket lines. The Leadership might not like it but these policies are more urgent than ever – that's why the public backs them.
TWT. We ran multiple sessions in Liverpool. We held a Labour4labour rally, featuring speakers such as John McDonnell and Zarah Sultana; a Building Momentum in the Labour Party session; and co-organised a training on how to organise your workplace as part of our Trade Union Network. Check out this barnstorming speech from Apsana Begum at the Socialist Campaign Group Rally.
Momentum mentorship programme. Launched this month, the aim of the Programme is to match up participants of this year's Leo Panitch Programme with experienced activists and organisers in the movement. So far we've matched up 30 participants with mentors who will help them put the skills they learnt in the Programme to use over the next year. This follows on from the second version of the Leo Panitch Programme, our flagship political education and training programme for activists, which we delivered over the summer.
Roleholder calls. We organised two nationals calls with role-holders in Local Momentum Groups focused on sharing skills between groups and discussing the Labour Files. We also held a call on Twitter Spaces on the scandalous revelations of the Labour Files.
Selections. We have been shining a light in the national press on the Right's attempt to block Left-wing Parliamentary candidates via the 'due diligence' process. Find out more below.
Councillors. We have continued our work supporting newly elected councillors and running Community Wealth Building trainings to keep building the foundations of municipal socialism in our lifetime!
Young Labour/Labour Students. With support from Momentum, the left-wing Socialist Future slate won the Young Labour elections once again; meanwhile, the Left won a majority of seats on the new National Labour Students committee. These are vital strongholds for the Left, with young people hit hardest by this failed Tory economic model.
The new NCG is currently coming towards the end of a strategy and planning process to determine Momentum's priorities for the next year.
'Due diligence': how the Labour Right is fixing parliamentary selections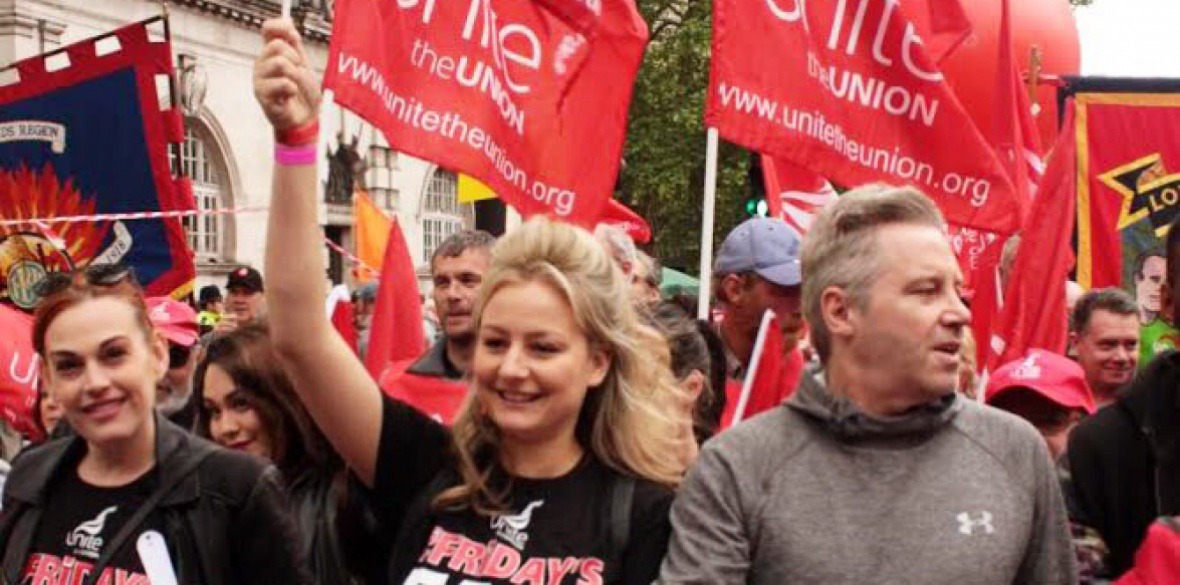 As the next general election appears into view, Labour members across the country have been voting for their candidates to stand for Parliament in 2024. During the leadership election, Keir Starmer promised a more democratic selection process, with members told that the NEC would not impose candidates on CLPs, and that "local party members should select their candidates for every election". But the trick the Labour Right is trying to pull is to block any left-wing candidates from appearing before members in the first place. Far less democratic – much, much more authoritarian. 
The way this happens is by 'due diligence' panels. The pretext is that these panels are to assess the viability of candidates before they reach the longlisting process – but they essentially act as kangaroo courts where Labour Right operators can disqualify left-wingers before they are able to put their case to members. Some of the 'evidence' shown to candidates as proof of why they are deemed unsuitable for the role is astounding. 
In June, Doina Cornell, the Labour leader of Stroud council put herself forward to stand as the constituency's candidate for parliament, backed by a majority of trade unions including the Starmer-aligned USDAW. After a due diligence interview with a panel including national executive committee (NEC) members from the Labour to Win slate Gurinder Singh Josan and Johanna Baxter – where she was asked questions about why she 'liked' an inane Twitter post from the 'disruptive' group Occupy London and shared information about Palestine solidarity events – Cornell was blocked from standing.
Last month, Lauren Townsend was blocked in Milton Keynes North. Lauren is a former minimum wage worker who came into Labour Party politics after leading a union drive at TGI Fridays – exactly the kind of person who should be encouraged to stand as an MP. Her campaign was endorsed by Labour members and councillors from across the political spectrum, including the leader of Milton Keynes City Council, the parliamentary candidate for neighbouring constituency Milton Keynes South, and multiple trade unions: Unison, Unite, TSSA, CWU, FBU and ASLEF. Yet she was blocked after appearing in front of the due diligence panel, with one of her misdemeanours being 'liking' an innocuous Nicola Sturgeon tweet. Both Lauren and Doina were very likely to win their selections.
Sadly, these are not isolated stories. Hard-working and talented left-wingers have been blocked across the country, from former Labour MP Lisa Forbes in Peterborough – who famously beat the Brexit Party in a key 2019 by-election – to Maya Evans, the deputy leader of Hastings Council and campaigner for veterans and war victims. In Camberwell and Peckham, Maurice Mcleod – a formidable anti-racist campaigner – was blocked by the Party, after being questioned about his 'liking' of a Caroline Lucas tweet. And in Kensington, former Labour MP Emma Dent Coad was also blocked from re-standing – another example of a community champion being marginalised because of their left-wing views.
The levels of control-freakery displayed by the Labour bureaucracy has made it exceedingly difficult for left-wingers to have their case heard by the membership. The Right do this because they know that the Labour membership – who at Conference backed a £15ph minimum wage, inflation-proof pay rises, public ownership of rail and mail and the end to NHS privatisation – is far more left-wing than they would like. In order to stop us having our say, they have to rig the rules in their favour.
It is disappointing that many excellent, socialist candidates weren't able to make it through to longlisting, but there are still hundreds more seats and we have to keep pushing.  Just as important as parliamentary selections and the prospect of new progressive MPs, too, is ensuring that the socialists we do have remain in Parliament standing up for working people. In that work, we have achieved some important successes, assisting the likes of Zarah Sultana in easily passing the trigger ballot process. Even as the Leadership employ dirty tricks to try to get rid of powerful socialist voices like Ian Byrne and Apsana Begum, they're fighting back, while young socialist leaders like Bell RIbeiro-Addy, Nadia Whittome and Richard Burgon have been reselected. As Zarah Sultana said a few months ago, the Labour Left find ourselves in a storm – but at its end, there's a golden sky. La lucha continua.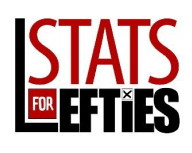 With a new Prime Minister in office, and the polls starting to narrow, it seems like a good time to look at how Keir Starmer's leadership is out of touch with the public mood. The massive poll leads produced by the collapse of Liz Truss's government suggested that Labour was on course for a big win, but beneath the surface there are signs that voters aren't on the same wavelength as the Labour Party.
Take, for example, migration. Keir Starmer committed to a points-based migration system at the party conference, then stated that there is "not a great deal" of difference between Labour and Tory policy on immigration. This is despite the fact that voters are actually increasingly relaxed about immigration, with a recent survey showing that 46% of voters now think immigration has a net positive effect on the UK – including 61% of Labour voters.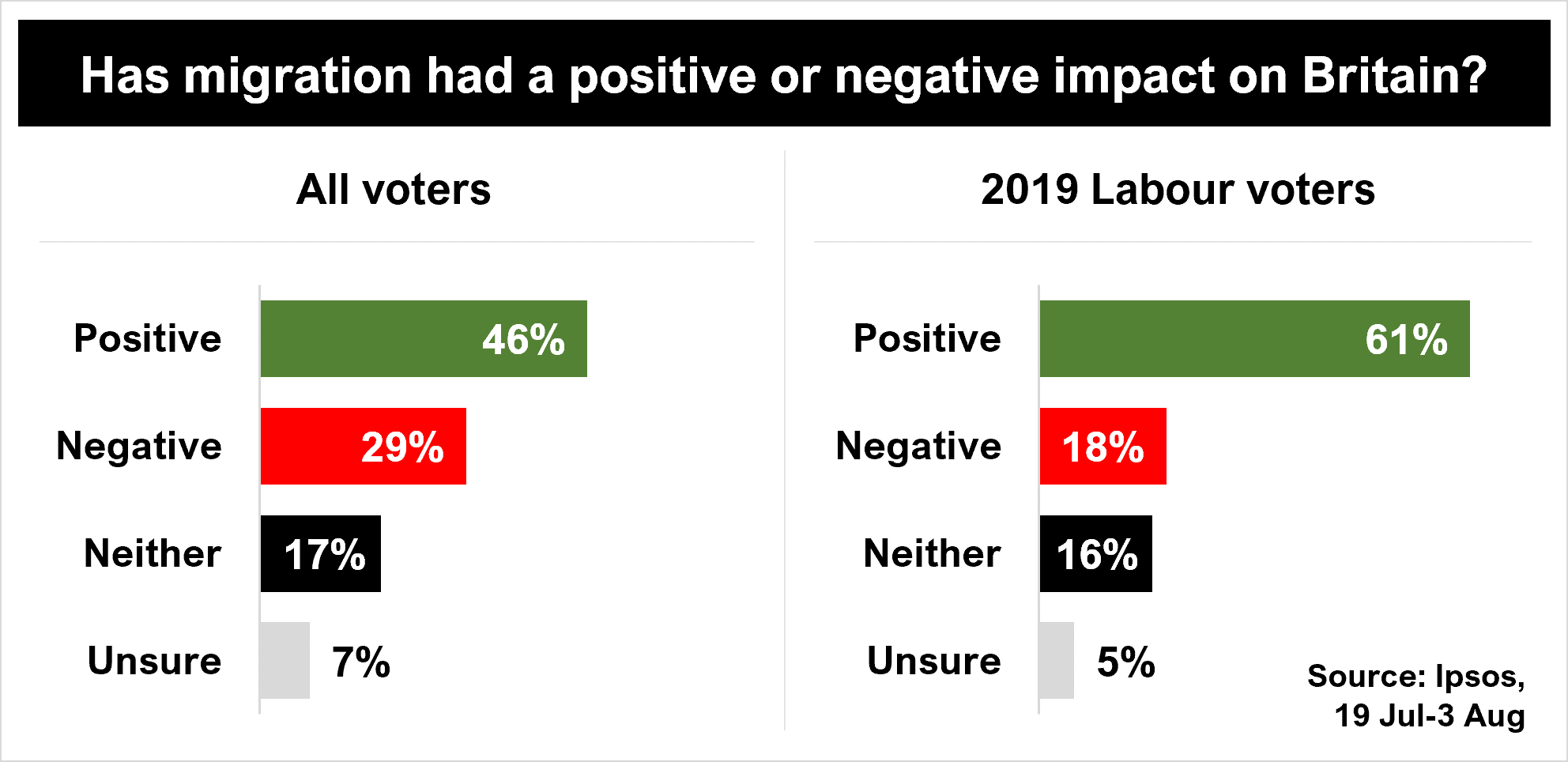 Then there's the issue of transgender rights, which continues to divide Labour. Labour voters and voters broadly, however, are united: they both agree that trans women are women.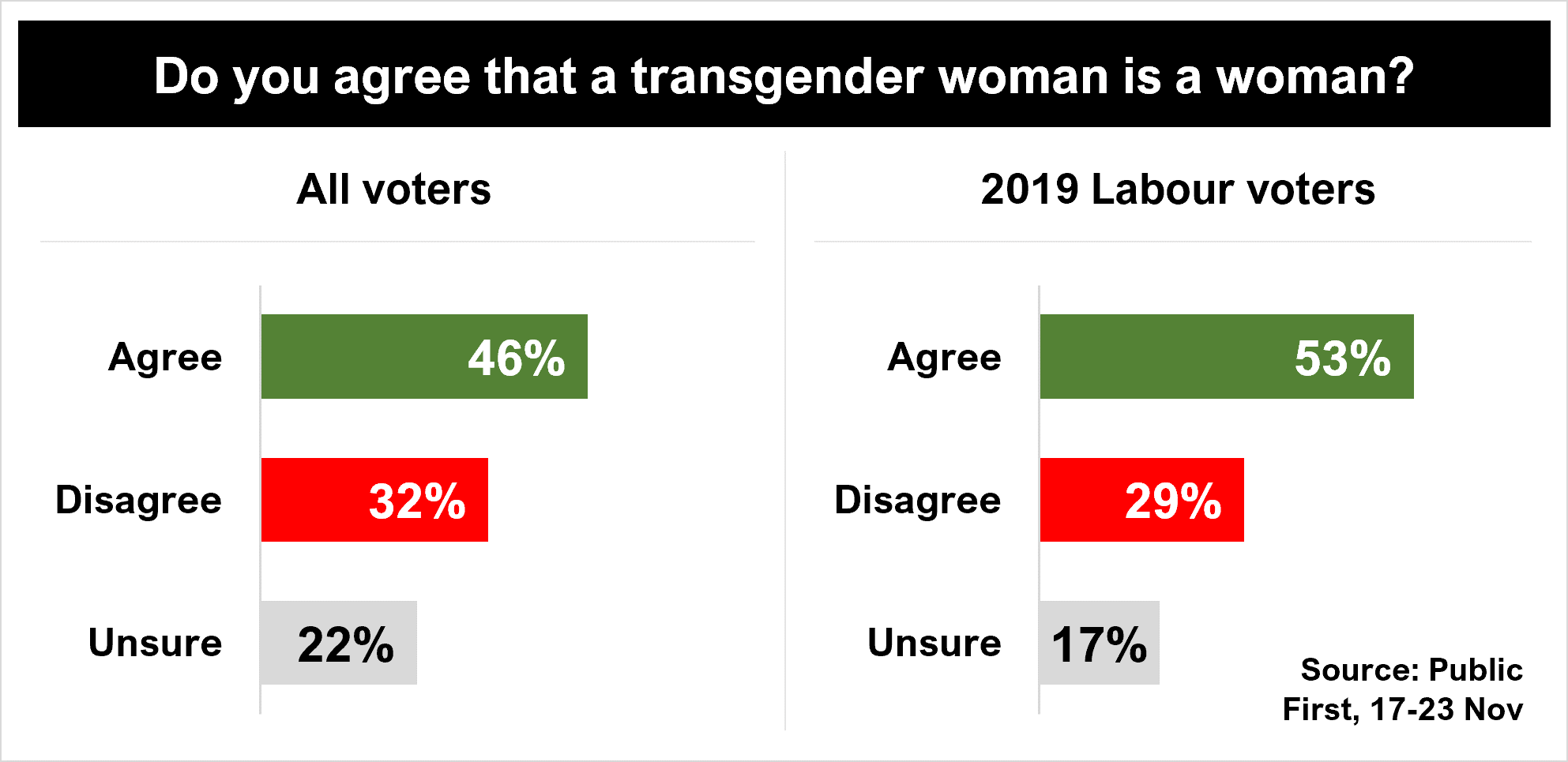 Finally, Starmer has declined to rule out spending cuts in the event of a Labour government, only saying that the party will "inherit an economic mess" and will face "tough choices".
This is despite the fact that just 6% of voters want government to cut spending and cut taxes, whereas 52% want taxes and public spending to go up.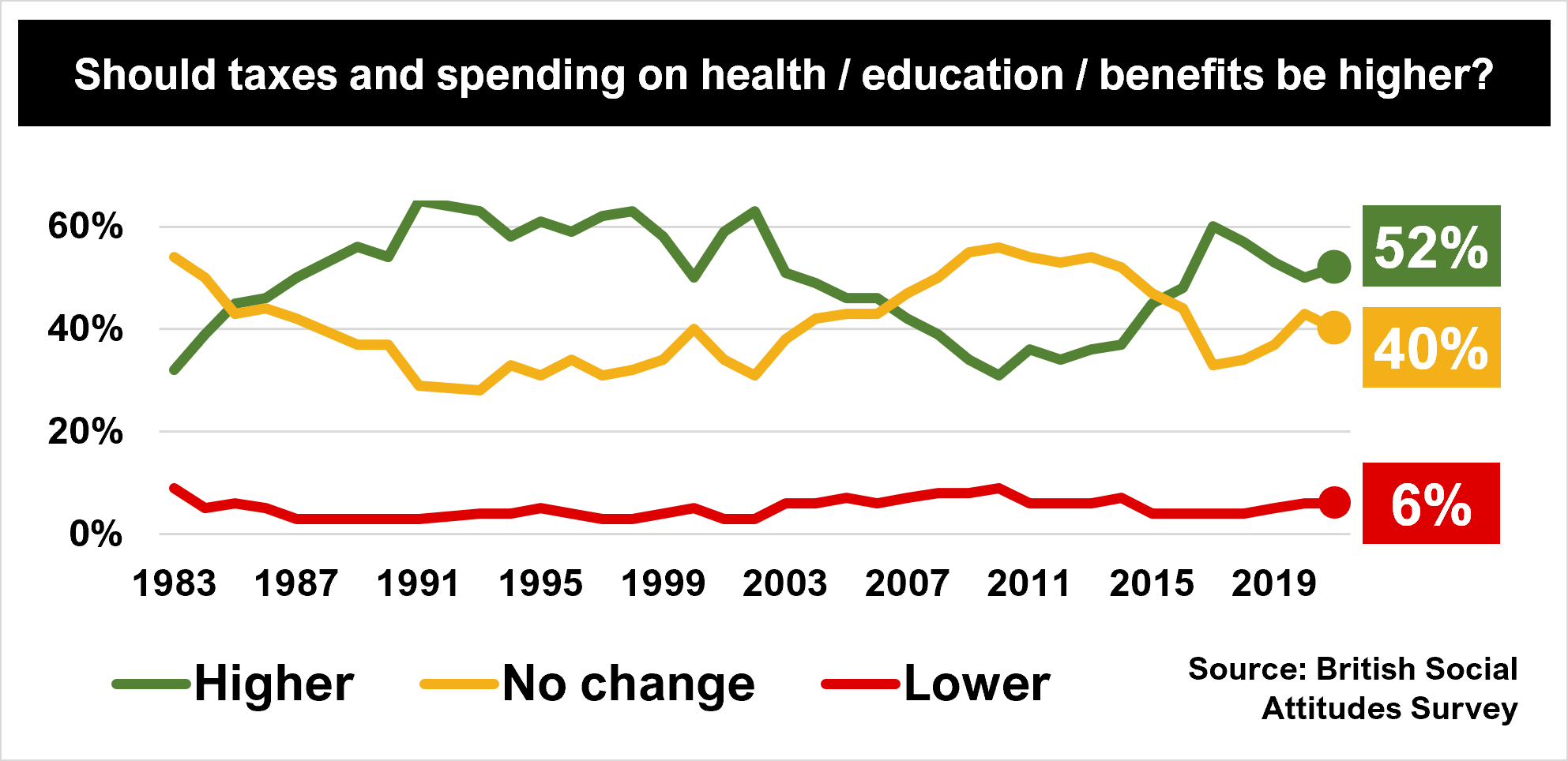 That's all for this month, comrades. We hope you enjoyed this month's issue. Any feedback you have and ideas for how to make the newsletter better are much appreciated. Don't hesitate to send us an email at [email protected] with your thoughts.
In solidarity,
Casper

Sign up for the newsletter that brings you updates from the front line of the struggle

Copyright © Peoples Momentum 2015 –
All Rights Reserved