Sign up to be part of Momentum today.
By clicking 'submit' you are consenting to receive email updates about our campaigns,
campaigns we support, and how you can support and be part of them. For more information please see our privacy policy.
Introducing Momentum
Momentum is a people-powered, grassroots movement working to transform Britain in the interests of the many, not the few.
Together, we're campaigning locally and nationally to build power in our communities, strengthen our rights at work and elect a socialist Labour government.
Upcoming Events & Campaigns
Momentum's Brexit consultation
The results are in – and show Momentum members want Labour MPs to vote down Theresa May's Brexit deal if it fails Labour's six tests.
Labour's NEC 2018 Campaign
Constituency Labour Parties currently have the chance to nominate nine representatives for Labour's National Executive Committee (NEC). Momentum are supporting the following candidates…
Activist Training
After training thousands of activists in persuasion style canvassing during the 2017 election, Momentum has launched a national training network. Tasked with up-skilling Labour Party members, the training will span more than 100 marginal constituencies over the next year.
Join Momentum
We need to be ready and we need to be many. Join Momentum now to be a part of making Britain a country for the many, not the few.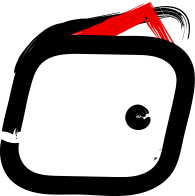 Donate to Momentum
Can you help us mobilise thousands of people to make Britain a country for the many, not the few? Make a secure donation here – it only takes a minute.

Promoted by Jeremy for Labour Ltd and Momentum
Copyright © Peoples Momentum 2015 -
All Rights Reserved