Funding
A little goes a long way with Momentum. We're transparent about how we raise money – and what we spend it on. Please get in touch if something's unclear, and if you'd like further information, email [email protected].
Where does Momentum get its funding from?
Momentum is people-powered and the vast majority of our funding comes from our membership. This means ordinary people from across the country are chipping in to make Momentum's work happen.
Membership income goes into our general funds, which the organisation uses to fund training, campaigns, regional organiser posts, our social media work – and our (modest!) central office and staff costs. All that we've achieved as a movement over the last couple of years has been made possible by our members' contributions.
We also receive a small amount of funding from partner unions who affiliate to Momentum, which include the TSSA, CWU and the BFAWU.
How do we make every donation go a long way?
When Momentum was first set up, it relied entirely upon the support of dedicated volunteers and partners. We borrowed office space and people volunteered until Momentum was in a position to build up to a donation drive. The union TSSA kindly offered us some of their office in London – and still gives us access to office space in Manchester.
Momentum is a lean but effective organisation. We have a small but really committed staff team, a modest central office and the basic resources needed to mobilise thousands of people across the country.
How do we spend money we've raised?
Typically, one-off donations go towards a general fighting fund – to support the incredible campaigns members, supporters and activists are leading to transform Britain. From financing the creation and roll out of innovative tech, to running hundreds of training sessions, we aim to dedicate as much of our donations as possible to mobilising and engaging people.
There are times we might ask for donations for a very specific project – for example keep an eye out for our 2018 local elections appeal.
Are my donations secure?
Every donation made to us is 100% secure. We use Go Cardless to take donations – it's a market leader in online bank transactions, so rest assured you're in safe hands. Some of our supporters have used PayPal but we are keen to move on from this to reduce our costs; please contact us if you have questions about this. Email
[email protected]
.
Refunds
If you've made a donation in error, we'll give you 7 days to let us know and then process your refund. All you have to do is contact us. Email
[email protected]
.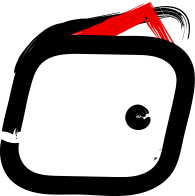 Donate to Momentum
Can you help us mobilise thousands of people to make Britain a country for the many, not the few? Make a secure donation here – it only takes a minute.


Copyright © Peoples Momentum 2015 ― 2023
All Rights Reserved