Hello comrades,
In this latest edition we bring you news on recent victories for the Left, how we implemented our Refounding Momentum reforms to better organise for the future, and an international news story on a win for our socialist comrades in Austria!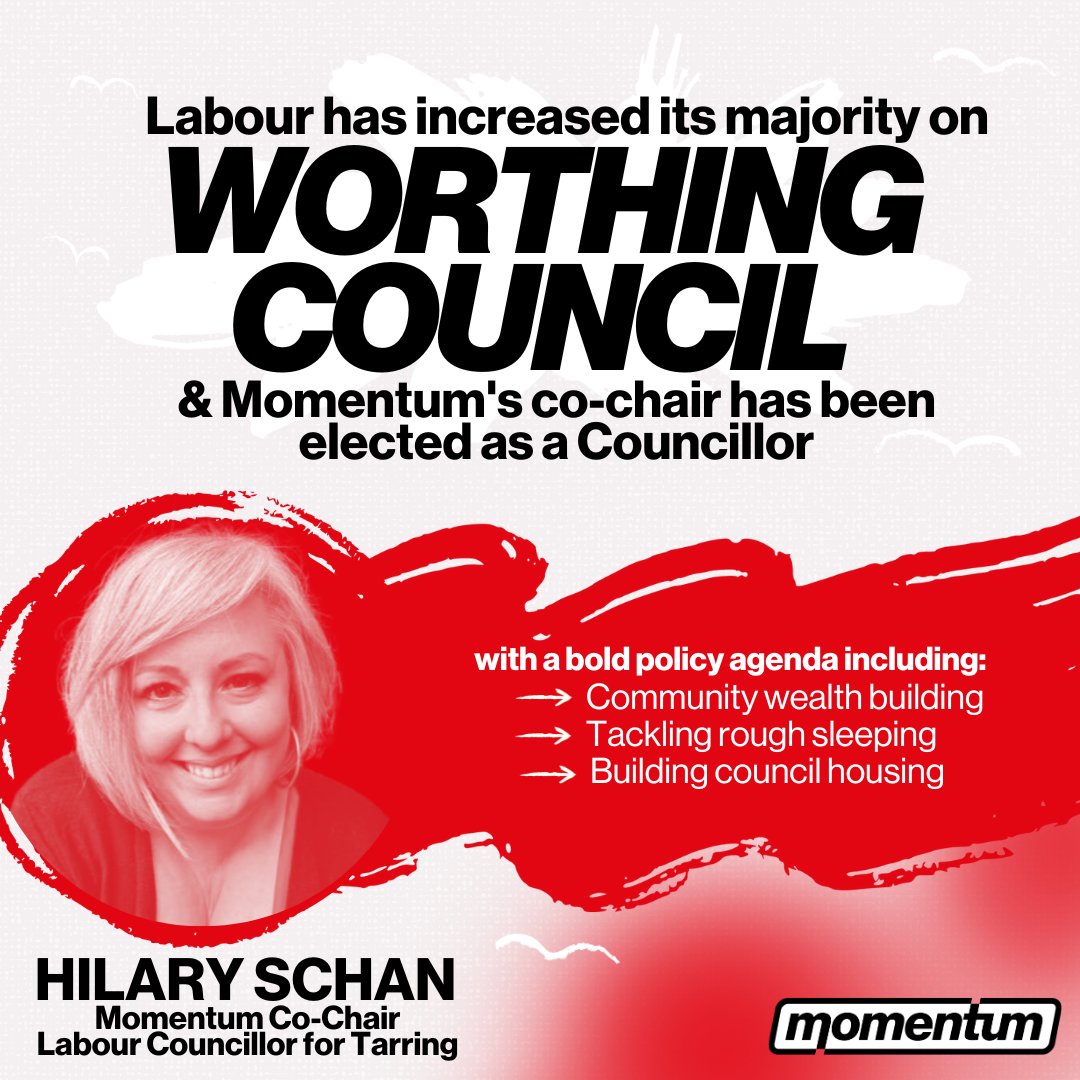 Recent Victories For the Left
It's not the easiest time to be on the Left. The policies we stand for are more popular and urgent than ever, but Keir Starmer's purge of the Left continues apace, while U-turning on policies like tuition fee abolition, rent controls and a Green New Deal. But through focused, determined organising, we are securing important victories.
Just recently, proud socialist and trade unionist Connor Naismith won selection as Labour's parliamentary candidate for Crewe and Nantwich. His victory follows Chris Webb's selection in Blackpool South a couple of months ago, showing that in rare instances of free and fair contests, the Left can and will win. 
This isn't the only good news. The Time For Real Change slate won UNISON's presidency after success in recent NEC elections. Backed by Momentum, TFRC won campaigning  for a democratic and member-led UNISON which fights hard for its1.3 million members and the pay-rises they deserve. This victory has important implications for the wider labour movement too: UNISON holds significant power in the Labour Party, including influential voting powers at Labour Conference. This win leaves us as a Left in a stronger position longer-term. 
These vital victories follow Left success in the Socialist Health Association earlier this year, where a majority of Momentum-backed members were elected onto the committee of Labour's health affiliate. As the NHS turns 75, the SHA will now be a loud voice against privatisation and for the investment and renationalisation our NHS needs. And it's clear why. Our ideas remain overwhelmingly popular with Labour members and the wider electorate. 
This proved to be the case in May's local elections, where a community wealth building approach to local government paid dividends. From Broxtowe to Worthing to Preston, socialist Labour councillors were elected with increased majorities, reaping the rewards advocating for bold, transformative policies like democratic ownership and council-house building. 
At the grassroots, it's clear that the Left has the answers to fix a broken Britain. But we're under no illusions about this Labour Leadership.  That's why we're building for the long-term with initiatives such as our new Organising Roadshow with Socialist Campaign Group MPs, political education training programmes, and our Organising Network to empower our activists up and down the country.

Organising Network:

We have seen a number of members sign up to Momentum's Organising Network on Discord. It's a space where they can share advice, get involved in  local and national Momentum campaigns and link up across the country.

Training Programmes

: Following the closing of the applications deadline for our Future Councillors' and Leo Panitch Leadership programmes, we are now in the process of preparing training sessions for both programmes to train the next generation of socialist leaders. These will be held over the summer, with another day of activities for the Leo Panitch cohort at The World Transformed festival in Liverpool this October. 

Building Local Power:

Momentum teamed up with the Rosa-Luxemburg Foundation for

Feminise Politics Now:

a 2-day participatory event featuring workshops for activists and local bodies to explore the successes and pitfalls of building local power. As part of our focus on municipal socialism, we hosted the 'Community Wealth Building From the Inside and Out' panel with some of our very own councillors; including Momentum Co-Chair Hilary Schan, Young Labour Chair Nabeela Mowlana and Worthing councillor Carl Walker. 

NHS 75:

To mark 75 years of the NHS, our friends in the Socialist Health Association hosted an all-day Conference on how we can build a more publicly-funded and publicly-available healthcare system that clears a path away from privatisation. Speakers included Zarah Sultana MP, Unite's Onay Kasab, Keep Our NHS Public's Tony O'Sullivan and many more! 

Policies For The Many: We recently unveiled a wide range of policies for Conference 2023 brought to us by our members, from tackling the Tory NHS crisis to rolling-out universal free school meals. Our policies were then sent to CLPs up and down the country to be submitted to Conference. As it's likely to be the last Conference before the next manifesto, we're asking readers to let us know if your CLP is planning to submit a Momentum motion or rule change. We're also interested in who your CLP nominated for the Conference Arrangements Committee and National Constitutional Committee. You can let us know by filling out this form.
National Policy Forum (NPF) – as Labour's next manifesto looms, the party's national policy forum process is concluding later this month. The Labour Leadership might reject transformative policies, but the reality is that from public ownership to wealth taxes, they are mainstream in the party and country alike. Momentum-backed NPF representatives have submitted amendments in support of left-wing policies and will be arguing for them in crunch meetings. Keep an eye out on our social media for more over the coming weeks.
By-elections:

Vacancies have arisen on Momentum's National Coordinating Group (NCG) for its London & Eastern, South West and Northern regions. Momentum members in these particular regions can vote for who they want to represent them on the NCG, and can even stand as a candidate themselves. Alongside the by-elections, there will also be a vote on constitutional amendment to our women's quota. All applications

and

nominations must be submitted by Wednesday 12th July. Find out more.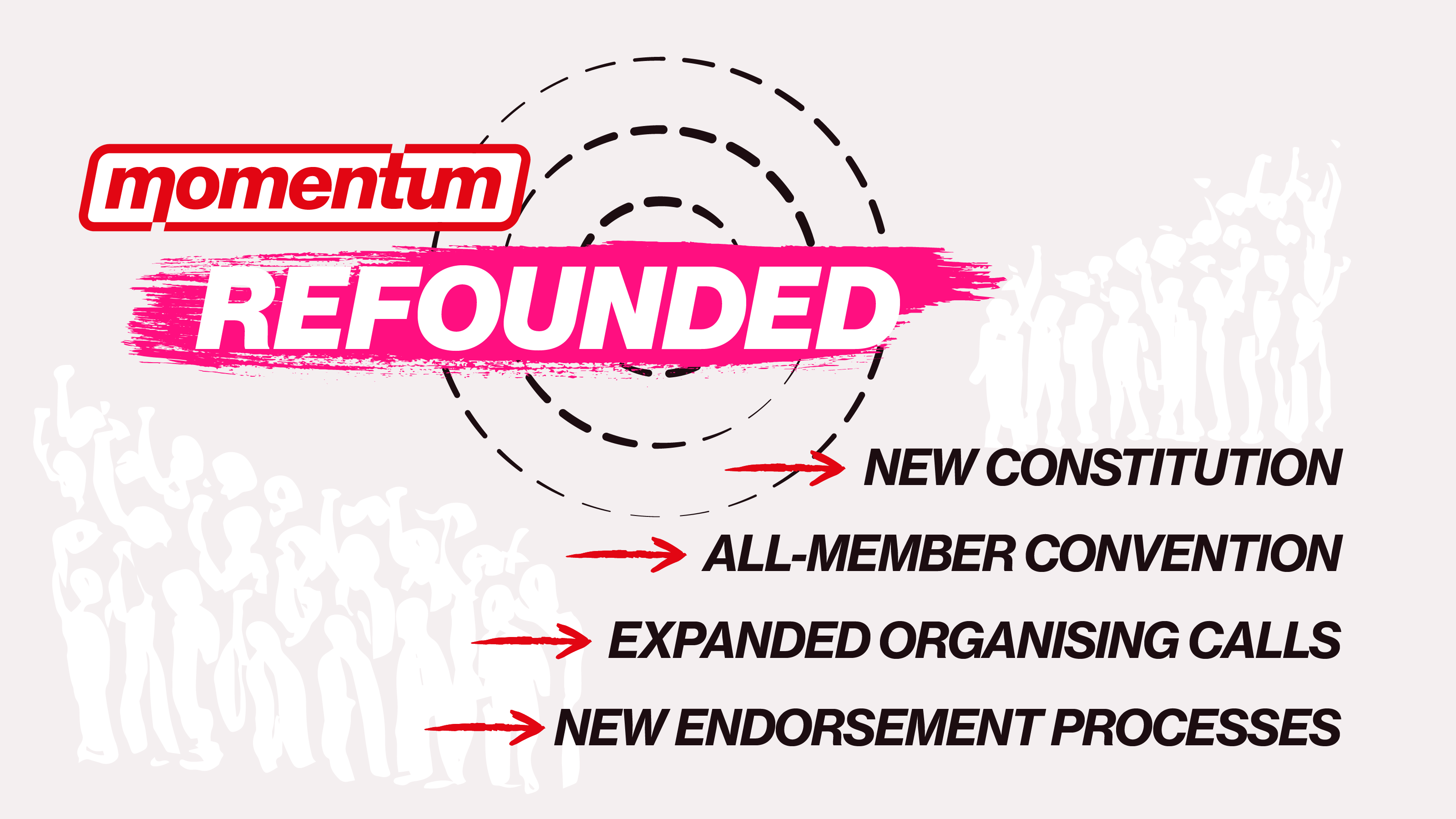 Last year, Momentum members voted for a series of measures to make our organisation more democratic and responsive so that we can better organise for socialism. We have now announced how we're implementing these Refounding Momentum reforms – and it includes a brand new constitution and an all-member convention for early next year. 
We have also changed how we endorse parliamentary candidates and candidates for the Labour Leadership and Deputy Leadership. From now on, when a Socialist Campaign Group MP seeks endorsement from Momentum, they will automatically go onto a ballot where all Momentum members can vote. This means there can be no repeat of the let-down in 2020, when Richard Burgon missed out on an endorsement for the Deputy Leadership. 
With these new reforms outlined, Momentum is well-placed to build socialist strength for the long-term. We are a more democratic, more engaged and a better organised campaigning force. 
You can read our story of Momentum's Refounding journey here. You can also check out our new constitution in full, plus more details on the reforms here.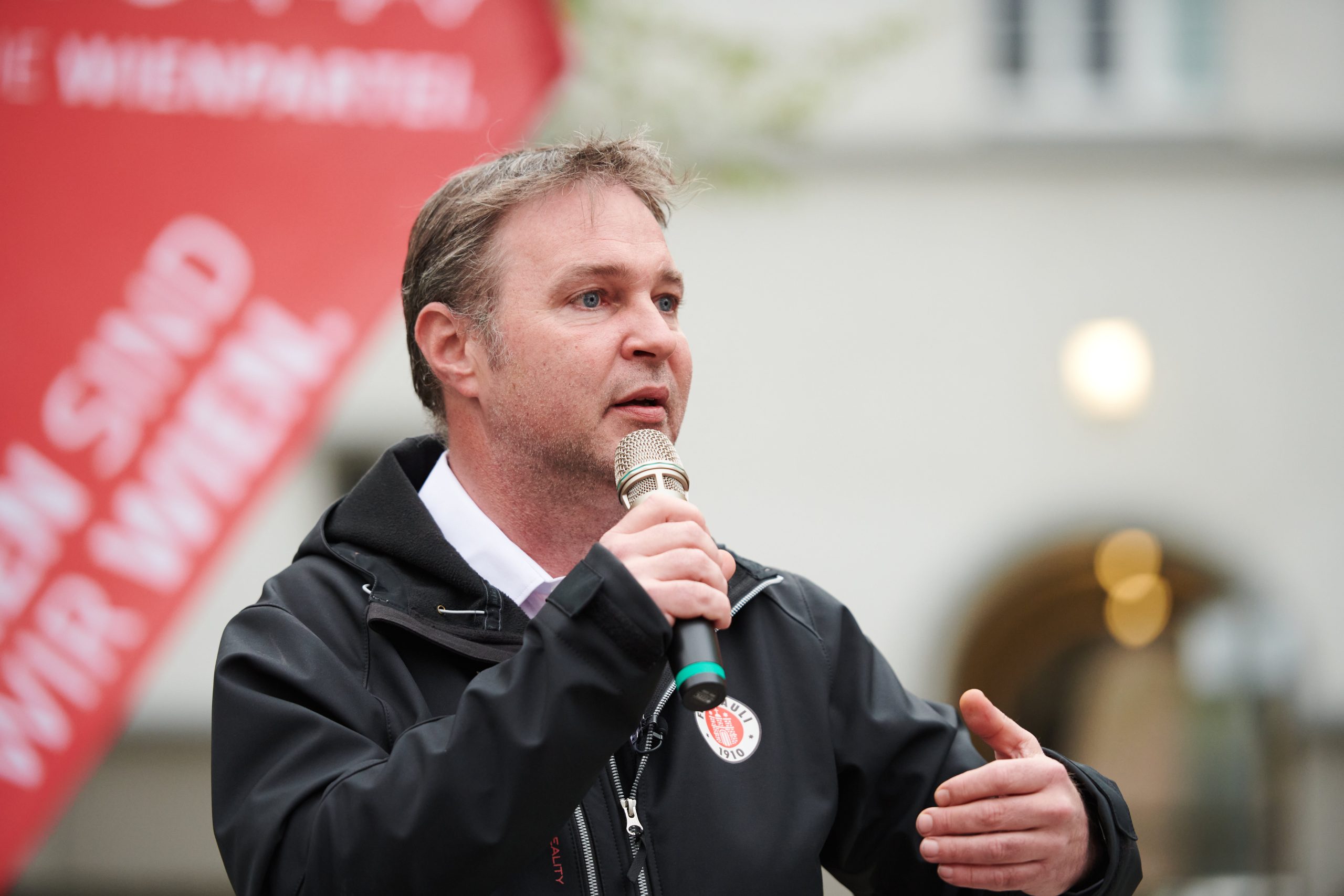 Socialism Wins in Austria!
Socialist candidate Andreas Babler has been elected as Chair of Austria's Social Democratic Party (SPÖ), the country's leading opposition. This followed an unprecedented mix-up in how the votes were counted in the party's 3-candidate race, where centrist Hans Peter Doskozil was wrongfully declared the winner and led the party for two days before the electoral mishap was discovered. 
Considered an outlier in the race, Babler's victory is a surprise feat for Austria's Left, similar to Jeremy Corbyn's insurgent campaign for the Labour leadership in 2015. Taking on a centrist elite, his resounding message to further democratise the SPÖ by welcoming party affiliates in key decision-making proved popular. 
In his position as a small-town mayor, Babler championed free school meals and community-led initiatives to combat poverty. He was a lesser-known political figure before his late entry into the race in March, but is now tasked with reviving Austria's Left and increasing his party's chances of success at the ballot box. Solidarity to Andreas and our Austrian comrades!
Housekeeping
You can find the minutes of our National Coordinating Group Meetings here.
Update from the NEC
It's been a relatively quiet time on the NEC since our last update, though shamefully blockings of local candidates continue across the country. We thought we'd catch you up on an important development from a couple of months back.
For over a year we have been sounding the alarm on Starmer's McCarthyite purge of left-wingers from parliamentary selections, on spurious grounds. Following this pressure, and the consistent breaking of rules guaranteeing a place on the longlist to candidates backed by affiliated trade unions, the party leadership was forced to introduce an appeals process to these blockings at the NEC.
This concession confirms that the selections process has not been fit for purpose. However, it is (wrongly) not retroactive, and we're clear that the blockings must end outright. The proof is in the pudding, and we'll keep scrutinising the process and exposing wrongdoing. Read the full story here.
We hope you enjoyed our latest issue. Any feedback you have and ideas for how to make the newsletter better are much appreciated.
Don't hesitate to send us an email at [email protected] with your thoughts.
In solidarity,
Team Momentum

Sign up for the newsletter that brings you updates from the front line of the struggle

Copyright © Peoples Momentum 2015 –
All Rights Reserved